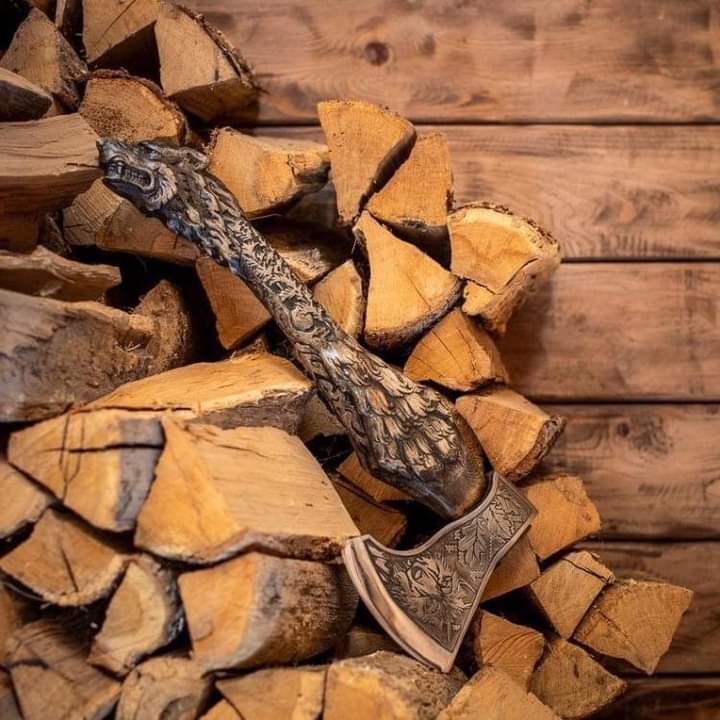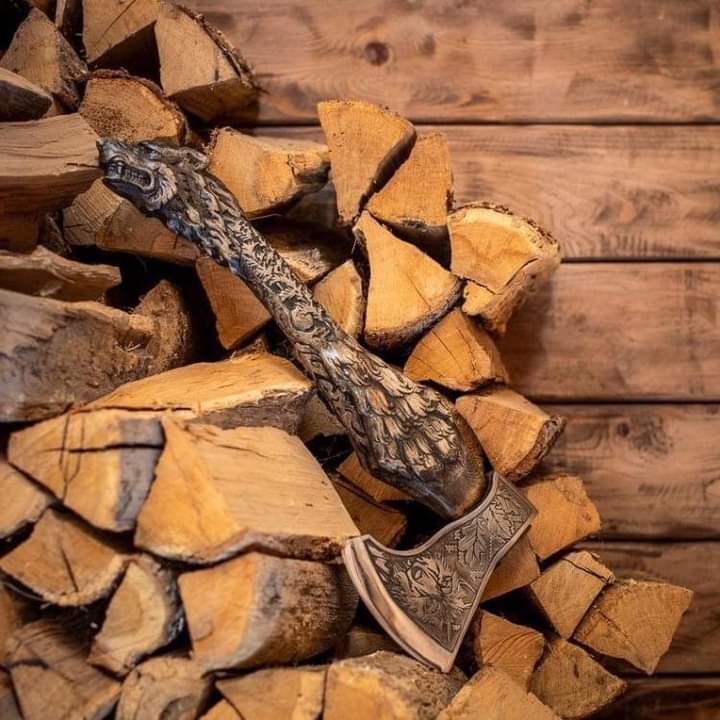 Gift Axe Deer Hunting Collectible Hunter Luxury Male Gift Deer Head Gifting
26
people are viewing this right now

Guaranteed safe & secure checkout
Description
Gift Axe Deer Hunting Collectible Gift Hunter Luxury Male Gift Deer Head Gifting
OVER ALL 22″
Handle Material : Ash Wood.
Sheath: Leather
Hand Forged
Hardness: 55-58 HRC
Actual item may vary than pictures.
Package Includes:
with Sheath
REMARKS
This is catalog picture. Due to unique nature of Damascus blades you will receive similar knife shown in the picture but the blade patterns and handle material may vary slightly.
SHARPNESS
Sharpened (you can further sharpen it according to your requirement).
SHIPPING
All orders are shipped within 1 TO 2 WEEK business days after receiving payment. No International Shipping. Our preferred carries is United States Postal Service(USPS) and DHL for all our shipments.
HOW TO TAKE CARE OF YOUR KNIFE
Moisture encourages rust, so store in dry place. After use wash & dry the blade and apply any lubricating oil recommended oil is WD-40. Sometimes Damascus steel darkens with age, To avoid darkness sand It lengthwise with a worn piece of sand paper. This helps of portion of patterns and makes the blade look
DISCLAIMER
If you are purchasing this item, you are hereby knowingly certifying that you are of the age of 18 and older to make the purchase of the item. By purchasing this item you are acknowledging that you are hereby full responsible for the ways in which you use this knife. We are no ways responsible for any misuse or acts with this that may cause injury, harm or death. Proper usage and precautions are strongly advised when handling and using any knives.
Shipping Rate
Shipping rate may vary with different product but the standard shipping rate is 34$
Shipping
Your order ships through USPS but can through DHL as some of our stores are also in South Asia.
Payments:
Your order ships through USPS but can through DHL as some of our stores are also in South Asia.
Within 3-4 business Days.
Returns:
All returns are accepted with reason
Buyers who wish to return a product must do so within 3 days after receiving delivery (please contact us for return address and information)
The product must be in original condition when returned.
No refund for return shipping handling fee.
If you have any problems with your order or are dissatisfied with the product, please contact us first & leave Honest reviews.
Support:
We will answer all e-mails within 24 hours
There are no question found.